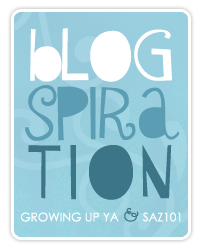 Blogspiration is a new meme hosted jointly by GrowingUp YA and saz101.  It is meant to, according to these lovely bloggers, "help spark inspiration among bloggers, readers and writers alike."  I don't know about you, but I am often in need of inspiration and motivation, and I think this hop just may do that.
The rules from our hosts are:
Blogspiration posts will go live on Sunday. While you don't have to post on Sunday, you have one week to drop by and share your links.
Go check out the participating blogs! Feel free to comment/follow
Most importantly, HAVE FUN with it!!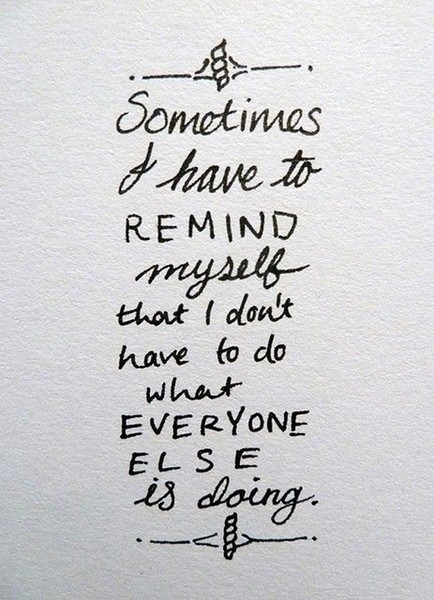 I've had to say this to myself quite a few times lately –>
As I return to blogging and get back into the swing of things, I have to remind myself that I don't have to read what everyone else is reading at the same time they're reading it (or ever, really). Yes, it's nice to be able to read and review the new releases in the YA world as they release, but realistically – it's just not going to happen anymore. Geekling takes up so much of my time and energy that I'm lucky to read a book a week, whereas I used to read 4 or 5 a week. Writing a review takes away time that I could be playing with him – or doing laundry, vacuuming, yada yada yada. It's a delicate balancing act.That said, I'm SO excited to be able to focus on the blog again and I have every intention of not disappearing again. I just have to not stress it if I'm not first in line at the bookstore to snap up new books on release day! :)SO! I hope that you keep in mind that you don't have to be sheeplike, either. Dance to your own tune. March to the beat of your own drum. Do what pleases YOU most, not what others expect and/or demand.  It's ok to be different, it's ok to be the odd one out.  In fact, it's a dang GOOD thing to stand out from the crowd.
Lovelove,