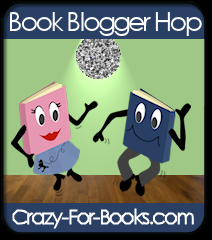 This week's theme is:
In honor of Book Blogger Appreciation Week, let's take time this week to honor our favorite book bloggers and why we love them!
Well, that's a tough one!  I have so very many "favorites" at this point that it's nearly impossible to pinpoint just one or two.  That said, though, there's one lady who inspires me to keep reading and reviewing, and talking to her is always a joy…
Bree, over at 1Girl2ManyBooks, is definitely a complete and total dear.   She also keeps me motivated and gives me goals to work towards – I mean, really, the woman reads like a machine!  If it wasn't for her, I'd not have branched out from my personal blog to create this book blog, and I'd never have met the tons of other people who I'm beginning to call friends.  Her reviews are always brilliantly honest and interesting, and since her tastes and mine are fairly similar, I can pretty much tell immediately if I'm going to love or hate a book simply based on what she says.
Have fun on the hop everyone!