Happy Friday everyone!  I'm so glad this week is coming to a close…it's been a long one over here.  I hope you all have fabulous weekends. 🙂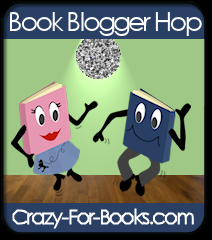 The Firday Book Blogger Hop is a weekly meme hosted by Crazy-for-Books.com.  It's held in conjunction with the Twitter based Follow Friday hashtag and is always a lot of fun.  Every week that I've participated I've discovered several new blogs to follow and I keep making more and more absolutely nifty friends through this hop.  I love it!
This week's question is from Tina @ Book Couture:
"How do you spread the word about your blog? (e.g. Social Networking sites, Book Blog Directories, comments on other blogs…)"
My Answer: I am actively taking advantage of every social media outlet that I can find.  Twitter has become a daily thing, Facebook…eh, I use it sparingly, but it is there, I've signed up for a few Blog Directories, I comment on other blogs when I feel I have something significant to say, and the Ning network has started bringing in some traffic for me.  Mostly, though, I try to just be friendly and honest with everyone I come into contact with in the blogging community.  People talk, and it's best when people are talking nicely. 🙂
And now, Parajunkee's Follow Friday…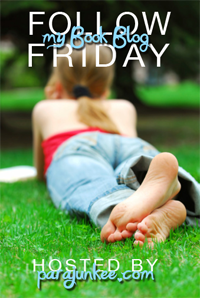 The question over there this week is:
What books have bitten you?
My Answer:  Well, are we talking recently or am I choosing out of all the books I've ever read?  The most recent book that has tugged me into a state of absolute bliss was Cathie Beck's Cheap Cabernet.  I just really found the story of friendship to be so blatantly, openly REAL that I could not put the book down. It was refreshing to read some obviously raw emotion.   As a youngster, the books that most made me giddy were the Black Stallion books by Walter Farley.  Those and Joanne Campbell's Thoroughbred series were pretty much what I devoured just as quickly as my parents or grandmother would buy them for me.  The Last Vampire series by Christopher Pike was also a huge hit with me.  (Those books have recently been retitled and republished as Thirst No 1 and Thirst No 2, with a previously unpublished sequel/continuation of the series arriving sometime in October, ohmigosh, so EXCITED.)
And I think that's that.  As usual, if you comment here saying you've followed me (either through GFC or Twitter) I will very happily follow back.
Also, take peak here at my 50 & 200 follower Giveaway: I've already reached the 200 mark on Twitter, thank you guys a lot! Will you help me get to 50 GFC followers this weekend?
Take care, you lovely and wonderful readers,
-Ree