Happy Friday everyone! I haven't been able to participate in the Blogger Hop or Follow Friday for a few weeks in a row now – for one reason or another (ugh, is all I'll say to that!). But, I'm back! I hope all of you have great Fridays and even greater weekends. =)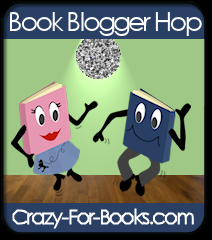 The Firday Book Blogger Hop is a weekly meme hosted by Crazy-for-Books.com. It's held in conjunction with the Twitter based Follow Friday hashtag and is always a lot of fun. Every week that I've participated I've discovered several new blogs to follow and I keep making more and more absolutely nifty friends through this hop. I love it!
This week's question is from Becky @ Becky's Barmy Book Blog:
"
Where is your favorite place to read? Curled up on the sofa, in bed, in the garden?
"
My Answer: My favorite place to read is in my bed.  I like to prop up on a lot of pillows, crack open the book, and just lose myself in the story.  This also allows me to switch positions from propped up on pillows to lounging on my stomach to sitting up…or whatever.  When I still lived in Mississippi, one of my favorite places to take my books was out in the horse pasture.  I'd find a nice grassy spot on top of a hill, spread out a blanket, and read until it either got too hot, or the horses came over to investigate. Now that was blissful.
And now, Parajunkee's Follow Friday…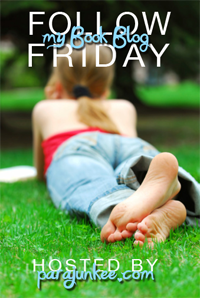 The question over there this week is from Emily at What Book Is That?:
"What are you currently reading?"
My Answer: Well, that's tricky.  I currently have three novels started – the first is Dante's Journey by JC Marino, the second is This World We Live In by Susan Beth Pfeffer, and the third is Reason for Hope: A Spiritual Journey by Jane Goodall.  I'm reading the first for review, the second for review and for the YA Dystopian Challenge, and the third for my Anthropology class. All three are interesting.
Take care, lovelies, and as always – if you comment saying you followed me (either GFC or Twitter), I will follow back!
Keep smiling!