It's that time again!  Happy Friday, you darling, darling people. =)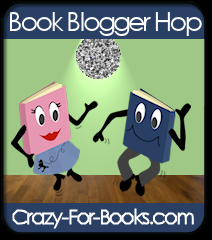 The Friday Book Blogger Hop is a weekly meme hosted by Crazy-for-Books.com. It's held in conjunction with the Twitter based Follow Friday hashtag and is always a lot of fun. Every week that I've participated I've discovered several new blogs to follow and I keep making more and more absolutely nifty friends through this hop. I love it!
"
What is the one bookish thing you would love to have, no matter the cost?
"
My Answer: Hmm. The one bookish thing? I would like to have a house big enough for me, my husband, our animals, the future Spawn of Josh & Ree – and a LIBRARY. Our book collection is getting embarrassingly huge and I think we'll have to buy at least two more bookshelves from Ikea before the year is over. And I haven't even started buying books for the Spawn yet. Oh my!
And now, Parajunkee's Follow Friday…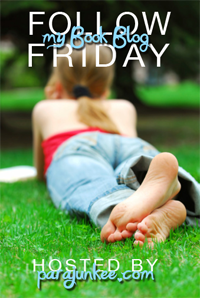 The question over there this week is from July at My Five Monkeys :
"
If you have, or would have a daughter, what book would you want your daughter to read?
"
My Answer: This question is near and dear to my heart this week, because on Monday Josh & I found out that we're going to have a baby in June or July of next year. I'm hoping it's a girl (though obviously I'd adore a baby boy as well) and I've already been looking through books to read to him or her each night. Most certainly we are getting fresh copies of the Anne of Green Gables books. I have a beautiful copy of Little Women that will become our child's, and either the Nancy Drew or Hardy Boys series (or both, perhaps) will be a definite thing. I really cannot WAIT to begin introducing our little one to books!
I hope that each and every one of you have a fantastic Friday and a beautiful, fun (or just relaxing) weekend!
Keep smiling!