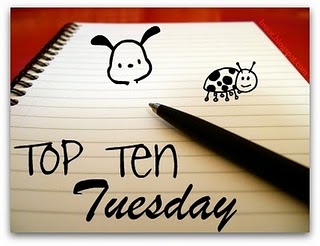 Top Ten Tuesday is a weekly meme created & hosted by The Broke and the Bookish. This week's topic is:
Top Ten…
Favorite Covers
Since we can make this as specific as we want, or just keep it to a general theme, I think I'll go with in general and throw all my favorite pretties out there.  It gives me more to work with, and I am a lady who likes options! 🙂 These are in no particular order, by the way.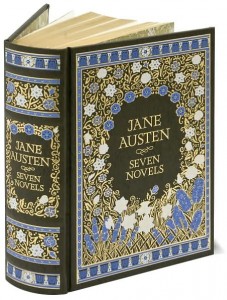 1) Jane Austen: Seven Novels, the leatherbound classics edition from Barnes and Noble.  My husband bought this for me as a gift for my birthday and I just really fell in love with the beautiful cover.  There's gold leaf, embossing, the colors are vivid and the design is delicate.  It's an imminently feminine book and I just adore seeing it on my shelf.  Granted, it's SO pretty that I don't want to read it and mar the pages, but…still. Love.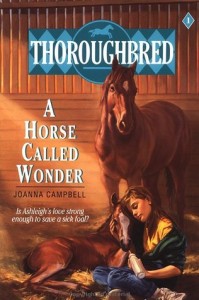 2) A Horse Called Wonder by Joanna Campbell.  My grandmother bought this book and the next three in the series for me (I guess around 1991, 1992 – soon after the books began to be published. I was just 9 or 10 years old, aww!) during one of our shopping expeditions.  We bought them at Waldenbooks in Edgewater Mall and it was around 4 in the afternoon.  She was wearing a red shirt and I had on my favorite boots because we were on our way to my Mom's house to ride MY NEW HORSE!  Oh yes. Every time I see this cover, I remember that day.  Aside from that, the story's great and there's a horse on the cover. I mean, come on, that's enough to make me love it right there. 🙂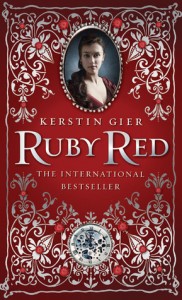 3)
Ruby Red
by Kerstin Gier is here simply because I was browsing for the cover of something else and this one popped out and slammed itself into my face with its wow factor.  I really just love the eye-grabbing red, the shading around the edges, the scrollwork and ivy – it's gorgeous.  Also, the synopsis sounds cool, so it's now on my TBR pile.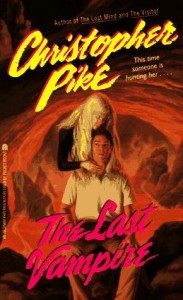 4)
The Last Vampire
by Christopher Pike is yet another one my grandmother bought me (I'm noticing a theme here…) – even though she didn't want to.  She thought it seemed too scary for me.  I promised her it wasn't 😉 and she bought it anyway.  I'm very glad, because this series has become one of my all time favorite stories ever. I've read and reread it so many times.  Sure, it's not perfect, but the love…it is there. And the cover is just so classic Pike, I have to squeal over it a little. (I don't love the new edition covers. I really dislike YA novels with just a girl on the front staring out with blank eyes. Ugh.)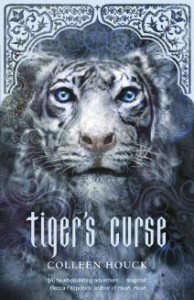 5)
Tiger's Curse
by Colleen Houck – KITTY! Or, well, white tiger. It's just pretty. 🙂 I haven't read it, may or may not do so. Who knows!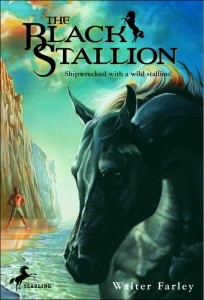 6)
The Black Stallion
by Walter Farley – It's The Black Stallion. I love all things Black Stallion.  Really.  Love. *hugs the cover*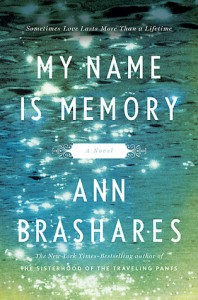 7)
My Name is Memory
by Ann Brashares – Ooo watery and yay. I haven't read this one, either.  I do plan on doing so – it's been on my wish-list forever and a day.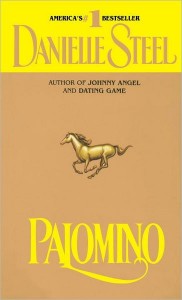 8)
Palomino
by Danielle Steel – The first book my grandmother told me I absolutely WAS NOT ALLOWED to read. I said ok, then read it when she was out of the house.  Or something. I don't know – but it has horses and a ranch and the story is great – lots of hope and love and redemption.  I think there's a steamy scene in it, but it's more implied than explicit, so I'm not really sure why I wasn't allowed to read it.  Hrm.  (Hey, you kiddies who read this site, I'm not enduring going behind your caretaker's back after you've been told not to do something. I was being BAD! Bad me!)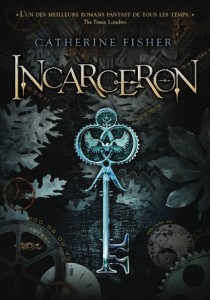 9)
Incarceron
by Catherine Fisher – Haven't read this one. Do own it. I love the cover and may or may not have purchased it simply because the cover is gorgeous.  Or, well, I likely read the synopsis, too, and thought I'd at least enjoy the book.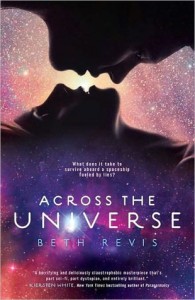 10)
Across the Universe
by Beth Revis – Purples and pinks and black and sparkly and yay.  It's quite lovely!