While poking around the interwebs, looking for information on Penguin Group (Yes, the publishing house. No, not a group of penguins.), I stumbled upon the blog of one Jillian Tamaki.  On this blog, much to my delight, I found these gorgeous pieces of art: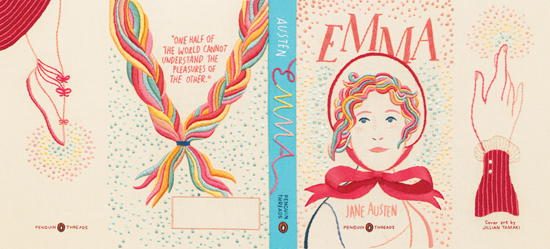 Emma
by Jane Austen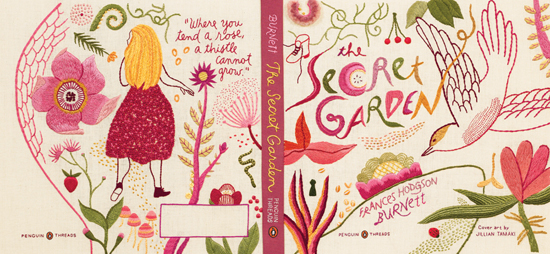 The Secret Garden
by Frances Hodgson Burnett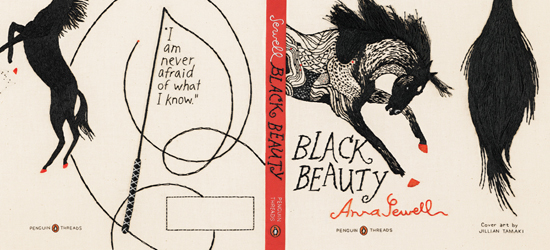 Black Beauty
by Anna Sewell
Aren't they just too gorgeous? It helps that two of the three are included on my list of favorite books of all time; in fact, I just finished reading
The Secret Garden
for the billionth time about two weeks ago. And
Black Beauty
, well…it's
Black Beauty
. That's just epic. I haven't read
Emma
, yet, (I know, I know!) but I'll definitely read it if I buy this version. It seems they're already available at BarnesAndNoble.com and Amazon.com. I will definitely be picking up one or two of them. Maybe all three.In the FAQ section of Jillian's blog post, it states that the books will be, "printed with a sculptural-embossing technique that will emphasize the stitches. They will be tactile objects." So, no, you'll not get your very own embroidered cover of awesomeness, but it'll be close enough that you should squeal over the detail anyway.
If you'd like to know more about them, you should head over to Jillian's site and take a look around. She does some beautiful work! There's some higher-def pictures of the covers, including some close-ups of the fronts.