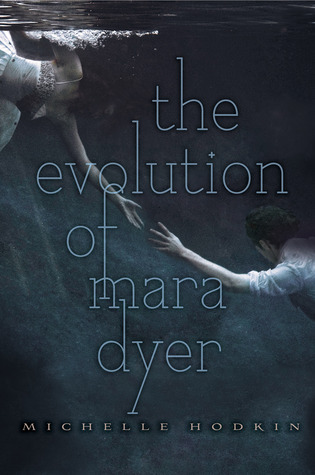 Title: The Evolution of Mara Dyer
Author: Michelle Hodkin
Genre: Young Adult Contemporary Fiction
Publisher: Simon & Schuster Books
Publication Date: October 29, 2013
Hardcover: 544 pages
Where'd I Get It: For review from the publisher.
Synopsis (From Goodreads): The truth about Mara Dyer's dangerous and mysterious abilities continues to unravel in this gripping sequel to the thrilling "The Unbecoming of Mara Dyer." One week after Mara walked into a police station in Miami at the close of "The Unbecoming of Mara Dyer," she has been committed to psychiatric treatment for what her parents believe was a mental breakdown. But what seems like a hallucination to everyone else is a chilling reality for Mara. Someone from her past has discovered her strange, deeply disturbing secret and that someone wants her to pay. But when no one believes the truth, Mara is totally helpless. The only person on her side is Noah Shaw, as sexy and handsome as he is loyal and cunning. Noah is the only person who can help Mara–as long as he doesn't get himself killed in the process.
My Thoughts: I really, really enjoyed The Unbecoming of Mara Dyer, the first book in this series. I just as thoroughly enjoyed The Evolution of Mara Dyer. Now, I have to admit, I read this book back in 2012… and forgot to post the review because life got super craaaaazy super fast for a while there. So, I reread the book, and I enjoyed it just as much this time as I did the first time.
Seriously, you need to read this series. The third (and final?) book comes out in November and I cannot wait to get my greedy little hands on it. The same things apply to Evolution as I said about Unbecoming… the story is fresh, the characters are easy to empathize with, and it's just well written. Go buy it. I'm sure enough that you'll like it that you can just skip the library and grab a copy of your own – you'll be wanting to reread it anyway!
Rating: 4.5 of 5
Series: Mara Dyer, Book 2 | First: The Unbecoming of Mara Dyer | Third: The Retribution of Mara Dyer (To Be Released: November 4, 2014)