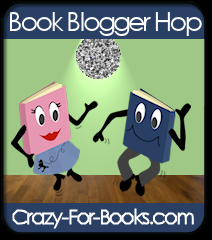 The Friday Book Blogger Hop is a weekly meme hosted by Crazy-for-Books.com. It's held in conjunction with the Twitter based Follow Friday hashtag and is always a lot of fun. Every week that I've participated I've discovered several new blogs to follow and I keep making more and more absolutely nifty friends through this hop. I love it!
This week's Blogger Hop question is:
"Who's your all-time favorite book villain?"
My Answer: Ooh fun!  As silly as this may sound, I believe my favorite villain would have to be Voldemort from the Harry Potter series.  He was just SO distasteful, but oh so fun at the same time.  I've read several other books that have more heinous, vile, disgusting, brutal, horrible villains, but Voldemort is the least likely to make me literally angry, so I'll just go with him and call him my fave. That works, right?
I hope you all have a super happy Friday and that your weekend is absolutely amazing.
Lovelove,