Welcome to my stop on the Spring Cleaning Giveaway Hop! This hop is being hosted by I Am A Reader, Not A Writer and you can learn more on her blog. The goal is to clean our shelves of all the books we've read but will never read again, won't ever read period, or just don't want or need anymore. This sounds like fun to me, so here we go!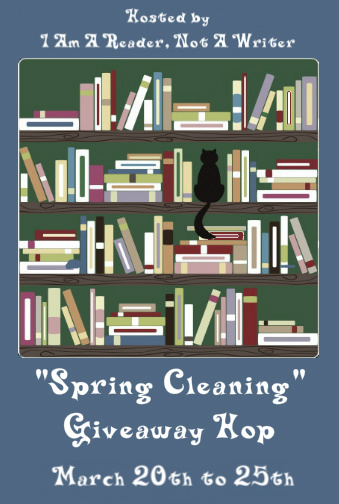 I'm giving away two books to two winners – and I won't choose the books until the winners are announced and have let me know what genre they prefer. Sound good? Fabulous. 🙂
This giveaway is US only! Terribly sorry, my international friends – since I'm shipping from home and not Book Depository, I just can't do the shipping costs. Forgive me? Pretty please? I'll hold another giveaway for you lovely individuals soon!