Top Ten Tuesday is a weekly meme hosted by The Broke and the Bookish.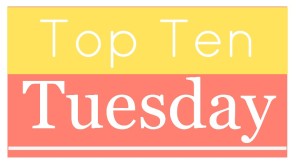 Today's topic is:
Top Ten… things on my Bookish Bucket List
Oh, dear. Well…let's see!
First and foremost, I want to be sure to make time to read a little something every single day. -Every Day-. Really. Even if it's only a couple of pages.
I want to own a house with a library in it. A huuuuuge library!
I want to read 50 books in 2014. I know it's a rather modest number, but hey – a goal is a goal!
All those leather-bound collector edition Barnes & Noble books? I want them. All of them!
At some point, I'd like a matching set of Harry Potter books. It's the little things, man.
I want my child to be able to read simple sentences before he turns 3. Let's see if that happens!
There's a desire there to order Blog business cards. Yep. So gonna.
I would looooove to go to a bookish conference.
I want to "hire" more reviewers.
I'd absolutely love love love love love to have all my Christoper Pike books signed by him. I'd have a fangirl moment and pass out and die. Did you know that The Last Vampire (re-issued as the Thirst series) is being made into a movie? OH MY GAWSH. *squeal*
There we go. I wonder how many of these I can accomplish in 2014?
Lovelove,